In one of the busiest footballing periods of the calendar year, the festive season brings battles at the bottom and top of the Championship.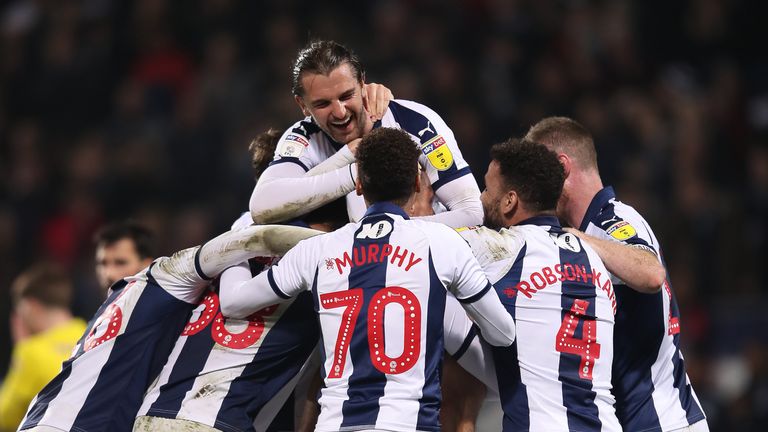 Interchanging at the top spot are Leeds United and West Bromwich Albion, with only goal difference separating the two clubs, the Christmas fixtures could set either club on their way, if successes fall in their favour.
On paper, it would seem West Brom have the most comfortable run in with visits to St Andrews and Oakwell to face two lower table sides in Birmingham and Barnsley. Their toughest test in upcoming weeks is set to be against 7th placed Brentford on the Saturday before Christmas.
Arguably, Leeds have a trickier winter run in with a trip to London to face Fulham preceding Christmas, followed by hosting Preston North End on Boxing Day. With several games in quick succession, player determination and fitness could take toll and any slip up could have drastic effect on form going into 2020.
Sitting at the bottom of the table are a few teams with potential risk to be in a relagation battle come the spring. Falling further adrift are bottom club Barnsley, who have documented defeats to all the clubs around them so far this season, a factor which could prove poignant come the end of the season. Barsnley will be hopeful of a Christmas miracle as they take on West Brom who could be sitting top of the Championship on Christmas Day.
Four points into the relegation zone are Wigan and Stoke, two teams who have equally difficult festive periods ahead with a combination of lower and higher table opponents to face.
The fluidity at the bottom of the table is set to come into play, there is no predicability about who will be snatching points in games which are set to be close called.
Looking specifically at the bottom clashes of Middlesbrough and Stoke; Wigan and Huddersfield; Middlesbrough and Huddersfield, who also meet on Boxing Day, there is potential for season defining games to commence.
The Christmas period is expected to be as busy as ever, but this season we could really see vital points being gained or lost at either end of the table, making and breaking the New Year's opportunities.