Reflection of Huddersfield's activity, or inactivity, in the transfer market proves them not to be big spenders of any sort, a pretence their supporters have come to terms with therefore dampening any real January excitement.
However manager Danny Cowley has shown no hesitation in expressing the necessity to bring in new bodies during the transfer period, and most recently promised the club were working hard to bring players in during a post match interview following their FA cup exit courtesy of two Southampton goals made in their academy.
In terms of the West Yorkshire team's own academy, the past week has seen many development players recalled. With the likes of attacking minded player Rekeil Pike returning to his parent club from Rochdale, it is possible additions to Cowley's youthful squad are coming from recalls. Since their arrival from Lincoln City, the Cowley brothers have not been shy of taking risks with the youth players, with the risk best executed late on against Charlton; academy graduate Matty Daly scored a late winner to secure all three points for the Terriers in the capital.
Largely, Huddersfield fans will argue the Aaron-Mooy-shaped void in midfield is the priority for debut season owner Phil Hodgkinson to get sorted. Not to ignore the effectiveness of current central players Jonathon Hogg – nicknamed ' the general' for his control, maturity and clear passion for the team- and youngster Lewis O'Brien who has flourished in an attacking midfield position under the Cowley's, but the evident Premier League quality of the Australian is not yet to be replicated. Consistently giving class performances in the countries top league, Town fans are well aware his rising price tag could be windfall for a quality signing to commit to the northern club.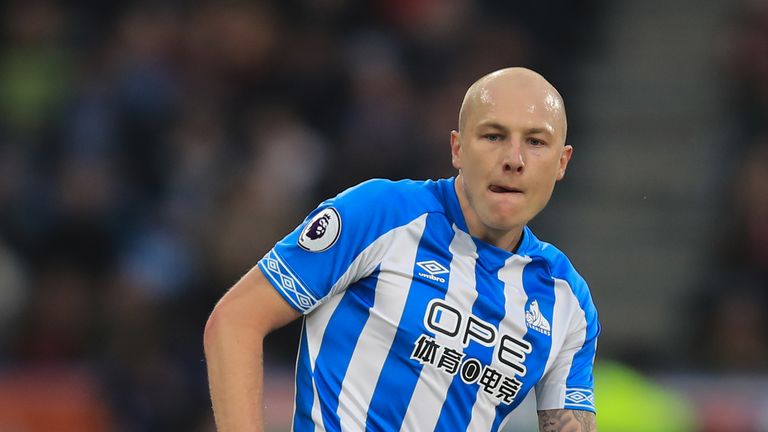 Owner Phil Hodgkinson's takeover was made a subtle affair as former owner, and Town fan Dean Hoyle gave protection and appealed to the fans to be patient with the clubs handling. Facing relegation in 2019, after an emphatic past two years, the humbled status of the club led to almost a state of acceptance that Huddersfield had had its time and was almost a return to reality. It was made well aware the bank was not in danger of overflowing to put it one way. Knowledge of this becomes contributor to Huddersfield's limited hopes of a busy transfer market but Cowley insists he is adamant for new faces at the John Smiths.
Similar to recent seasons, rumours are surrounding young Premier League loanees. With Rhian Brewster been linked with a loan move to the championship after recently recovering from an ankle injury, he would offer a different striking option. Close links to the Merseyside club from the David Wagner years, who was close friend Jurgen Klopp, has seen Liverpool-Huddersfield connections before as with Dominik Solanke who was linked with the club last season. Solanke, who went to play for Premier League side Bournemouth, is an example of maybe the lack of attraction Huddersfield hold and maybe why chasing Premier League club players is not the most realistic of options.
To look at lower league possibilities, Marcus Maddison of Peterborough would be a great addition for the Terriers, with 10 goals and nearly as many assists to his name. The attacking winger could be a goal scoring source for Huddersfield who struggle more often than not to take their chances. A natural winger could be vital for the team, who are rumoured to release two wingers in Adama Diakhby and Isaac Ebenza who have not been favourited by the new manager. The outlet of a new winger could see Karlan Grant return to be a more central striker which is the position he played so well in the early days at Town.
In speaking to Huddersfield supporters, due to the lack of current concrete rumours, a few lower league names also cropped up, one being Jerome Opuku of Fulham. Currently out on loan on Accrington Stanley, he would create competition for a centre back role and is also adaptable to play at left back. His addition would raise competition for Schindler and Stankovic who have played well but Opuku could offer pace in the centre half's position.
It seem likely that Huddersfield's supporters can expect the arrival of loanees from lower league clubs to improve the depth and quality for some areas of the squad. As much as they would enjoy the return of past strikers Jordan Rhodes and Nahki Wells who have begun to hit the back of the net in the Championship again, as they once did so well at Town. However there is hope to be had with Danny Cowley's obvious strive for achievement, January may just have to be a patient one for the Huddersfield fans.